From increased equity to tax benefits, there are many reasons to take the plunge and fall in love with the benefits of homeownership!
---
Are you thinking about taking the plunge and becoming a homeowner in 2023? Congratulations!
There are many benefits of homeownership to consider because it can be a great investment and a significant milestone in life. In this article, we'll explore some of the benefits of homeownership in 2023, and how to get the most out of your investment. So, let's get started!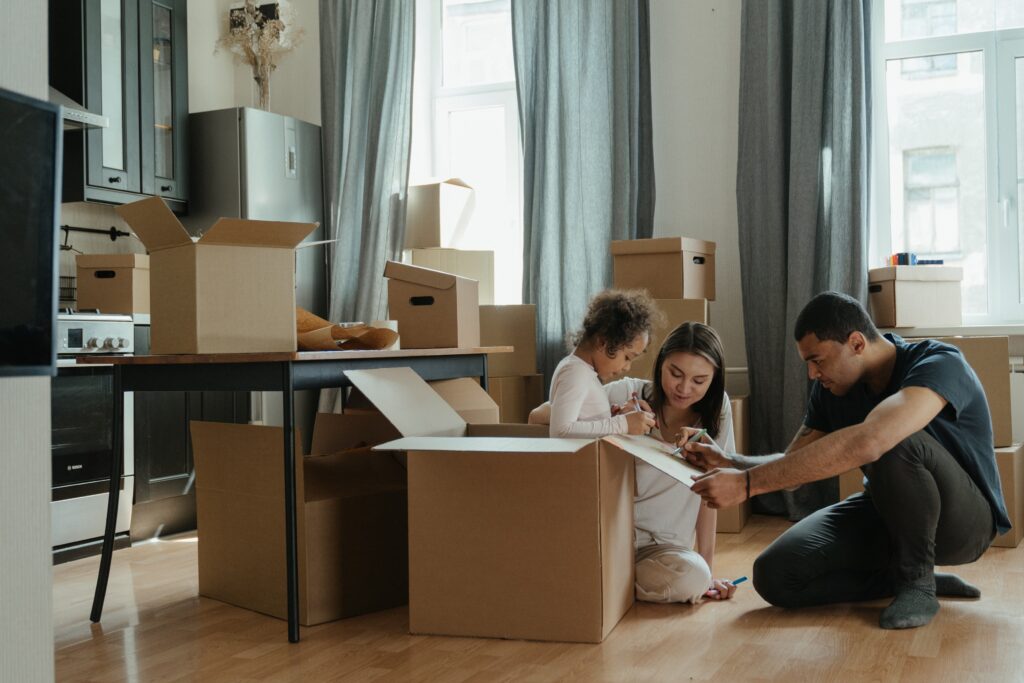 The 5 Benefits of Homeownership
Owning a home is a crucial step in achieving long-term financial stability and fosters feelings of pride and satisfaction. Here are several benefits of homeownership.
Financial Security
The amount you pay each month for rent may increase over time, but a fixed-rate mortgage ensures that it will never change. When you take up a fixed-rate mortgage, your interest rate is fixed for the life of the loan. When you get regular income, you may make a healthy budget and set goals for the future.
This is true since inflation affects rent pricing. According to Apartment Guide's annual rent study, the national average rent increases by 4% per year with 2.37%  between January 2022 and 2023.
But, if you have a fixed-rate mortgage and own real estate, your monthly mortgage payment will not change despite inflation.
Tax Advantages
There are some tax benefits that may only be claimed if you own your house. The interest on your loan is one of them.
You can deduct the amount of interest you paid the previous year, unless the loan is for more than $1 million. This is helpful because, for the first few years after you purchase, interest is probably going to make up the majority of your monthly payment.
Also, you can write off your property taxes, which make up a sizable portion of your monthly loan payment, and in some situations, your private mortgage insurance.
But, there are other tax advantages to owning in addition to the mortgage interest deduction. You may also subtract:
1. Costs of mortgage insurance. Mortgage insurance fees are usually charged if you put less than 20% down or obtain a loan from the Federal Housing Administration (FHA). You might be able to write off the cost of your mortgage insurance depending on your income.
2. Real estate taxes. Whether you're single or married and filing jointly, you can write off up to $10,000 in property taxes. While filing separately even though you're married, the deduction cap is reduced to $5,000.
A Decent Credit History
Your ability to demonstrate to other lenders that you are a responsible borrower and that there is little chance of you defaulting on a loan depends on how frequently you pay your monthly loan installments on time. When you need additional loans in the future to finance the purchase of a car, renovate your home, or pay for other significant expenses, this can help you develop your credit.
Better-credit borrowers may also be able to avoid having trouble with their monthly payments.
Custom-Tailored House
You are free to make changes to a home that you own if you so choose. One of the benefits of home ownership is that it allows you to make it your own without seeking permission from anybody else.
Inside your house, you can add anything you want (just be careful not to do anything that might decrease its resale value).
Owning a home allows you the freedom to change it whatever you see fit, whether that means adding a game room to the basement or painting the kids' room their favorite color. Making adjustments is not subject to landlord approval.
Your pet won't require an additional fee, and each year's worth of mortgage payments reduces your debt, taking you one step closer to owning your house completely free of any loan balances.
Have you always wished your backyard had a pool? Add it!
Want to upgrade the countertop or flooring? Act now!
You can make any changes you want to the house.
One With The Community
One of the benefits of homeownership, is the sense of community. You have the chance to create enduring relationships with your neighbors and other community members when you buy a home.
Owning a home eliminates the need for an impulsive move that would otherwise prevent the establishment of such deep relationships with friends, teachers, and local businesses.
Owners feel more secure because they relocate less frequently than renters do. The average homeowner will actually remain in their home for at least 13.2 years, according to a Redfin review of historical county records in 2021.
Three-fourths of those who relocated in 2021, according to a Federal Reserve report from 2022, were renters.
Finding a place to call home could provide you greater comfort and support.
Conclusion
A crucial turning point in many people's lives is having a place where you and your family can create memories, enjoy holidays, and spend time with friends. For thousands of families each year, owning a home is the embodiment of the American dream. This feeling of security plays a significant role in many people's purchasing decisions.
Of course, owning a property has obligations as well as freedoms, like timely mortgage payments and upkeep of the house. You will, however, be taking care of your own investment as the property owner.
Nevertheless, the benefits of homeownership definitely outweigh the risks that go with it.
Are you considering purchasing a house in San Mateo CA? If so, you should bear in mind and be aware of the aforementioned 5 benefits of homeownership. It's crucial to have the services of a great real estate agent at your side when you start the process of buying a house.
If you're looking for a top San Mateo CA Realtor to help you with your purchase, get in touch with Gwen Chua of GwenRealty. He'd love to talk to you about your home search and see if you could collaborate for your mutual advantage.