If you want to sell your home or you're looking to buy one, you need to choose a real estate agent that will go above and beyond to get things done. While there are many great agents out there, finding one that fits your specific needs can be a challenge.
To get the best results, you want an agent who can provide top-notch services.
The "Great" Real Estate Agent 
So what are the qualities and traits great real estate professionals have? 
A great house agent is someone who knows the market well and can provide sound advice about possible purchases. They are also someone who can communicate with buyers and sellers alike, ease tensions, and negotiate on behalf of their clients. 
A great agent cares about the well-being of their clients and works hard to ensure they find the best option.  Whether it's finding a perfect home or closing a great selling deal, he takes care of it.
Now that you know what a great realtor is, let us proceed with the services he should be providing you. 
Listing Presentation
A great real estate agent can give you a broad listing presentation that outlines the current market conditions and their purchasing. This includes information about pricing strategies, marketing techniques, and any other pertinent information that will help you understand how they plan to maximize your home's sale price. 
Negotiating on Your Behalf 
Real estate negotiations can be complex, so having an experienced negotiator on your side is essential. Great estate agents have skills in navigating tricky situations and can negotiate on your behalf. This way you can get the best contract possible. 
A real estate agent's ability to mediate buy and sale agreements, lease contracts, and other real estate transactions can be the difference between a successful and a failed one. Negotiating requires a great deal of knowledge, skill, and experience. 
Property agents must be able to assess a situation and be creative enough to find a fair solution that meets the needs of all involved parties. They must also be able to remain calm, patient, and professional to succeed in the arbitration process. 
Networking
When it comes to selling and closing agreements in the real estate industry, the agent's sphere of influence makes a significant difference. Given that buying and selling a home is a very important financial choice, it is basic human nature for someone to put their trust in those they know.
Thus, a strong network of contacts is key for any successful real estate agent. A great land agent will have strong relationships with local lenders, title companies, contractors, and other industry professionals that can help the sale of your home faster and smoother. 
Home Staging Services 
A real estate agent may offer home staging as a service to their clients to help them sell their homes faster and for a higher price. Home staging involves preparing a home for potential buyers to view in its best light. 
Related Article: Is Staging Really Necessary? 
Related Video:
This can include rearranging furniture, decluttering, and adding touches such as artwork or decorations to highlight the home's features. Home staging can make a home more inviting and can help buyers to visualize themselves living in the space. 
Real estate agents may also suggest home staging to make a property stand out among others in the area and to create an emotional connection with potential buyers.
Communication
Open lines of communication between you and your real estate agent are essential in ensuring that things go well throughout the process of selling your home. A great realtor will always keep you updated on any new developments or changes that may arise during the course of selling your home. 
Being Available
Real estate agents need to be available always to provide their clients with the best service possible. This means being available 24/7 and being able to respond to client inquiries immediately. 
While some may see this as a negative, it is actually a positive for both the agent and the client. The estate agent is able to build strong relationships with their clients by providing them with constant support and being available whenever they are needed. 
Meanwhile, the client is assured that their realtor is always available to help them with whatever they need, whether it is finding a new home or selling their current one. So if you want a house agent who will be there for you every step of the way, make sure to choose one who is always available. 
It will make a world of difference in your experience as a client.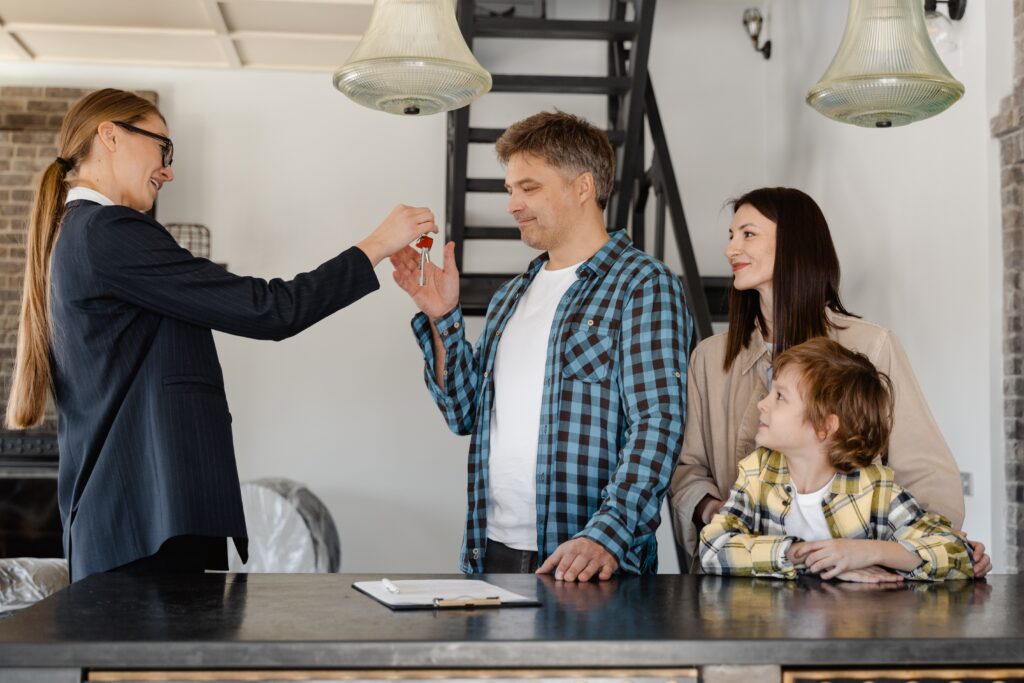 Conclusion
An experienced and successful real estate agent must give more than a simple listing presentation.  They should offer a comprehensive approach that includes market analysis, an overview of the current real estate landscape, and a detailed explanation of the listing process. 
If you are looking for the best real estate agent Burlingame who understands the ins and outs of the industry and can help you make informed decisions? Look no further! 
With decades of expertise, Gwen Chua of GwenRealty | Intero Real Estate Services Burlingame commits to providing exceptional customer service. Taking the stress out of your real estate transactions.
He'll guide you through the entire process, from start to finish, to ensure a successful outcome. 
Finally, when it comes to credibility, GwenRealty has been selected among the Top Real Estate Marketing Agencies by Designrush.