Designed to sell your home for the highest price, in the quickest amount of time.
1.) Home Staging Matters
Personal staging and prepping of the home prior to putting the home on the market.
2.) Listing Services
Submit your home to the Multiple Listings Service, making it available to all Realtors.
Schedule the advertising of your home on heavily visted Real Estate website.
Automatically submit your home to www.realtor.com, www.movotto.com, www.redfin.com, www.trulia.com and www.Homes.com with picture and profile information.
3.) Time-Savers and Hotlines
-Install an electronic lock box on your home, enabling Realtors to show your home if you are not available.
-Install a 24hr information line detailing the property for multiple advertising medium.
-Direct marketing response Hotline rider attached to the "For Sale" sign. Directly pages Buyer Hotline inquiries for immediate callbacks.
4.) Home-Inspection
Order a Home Inspection by a Warranty Company to determine any potential repair issues before the home is sold.
5.) Connect with Top Realtors
The day your home is listed, a profile sheet for your home will be faxed or emailed to the top Realtors in San Mateo County.
6.) Develop Quality Marketing Materials
Develop a marketing handout featuring the major amenities of your home
Order a professional "For Sale" sign to be installed in your yard
Direct Mail program to our Buyer List, with a picture and profile information on your home
Promote your home through the brochure mailings, picture and profile information.
7.) Promote to Local Community
Call around your neighborhood informing them of the listing and the upcoming open house.
Schedule Open Houses when deemed effective. Announcements mailed to surrounding area prior to Open House.
"Just Listed" mailing to our buyers wanting a home in your price range and location, for a private showing.
Contact me for fast and top price sale of your home.
All Buyer Inquiries go directly to Intero Real Estate Company. This enables us to properly present all features of your home to buyers.
A full-time staff of assistants to follow-up on every aspect of the marketing and sale of your home. Contact us at  650-255-1511.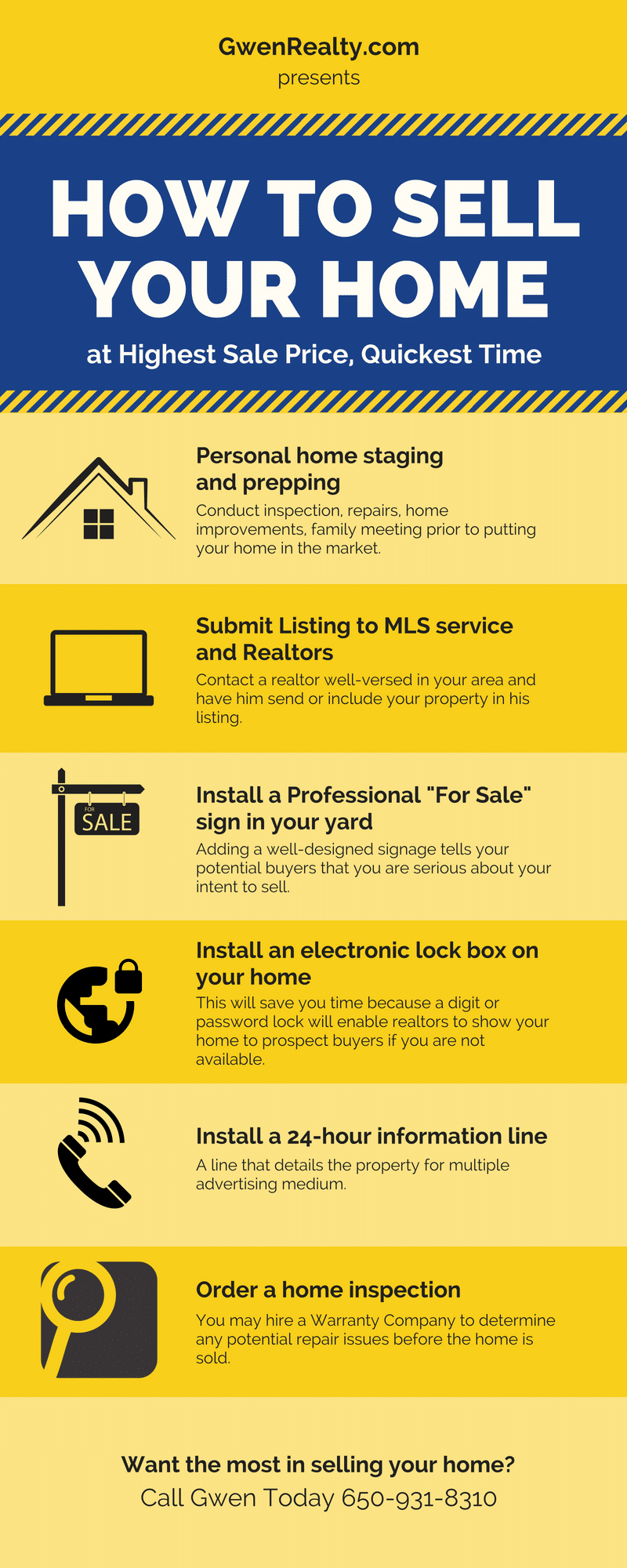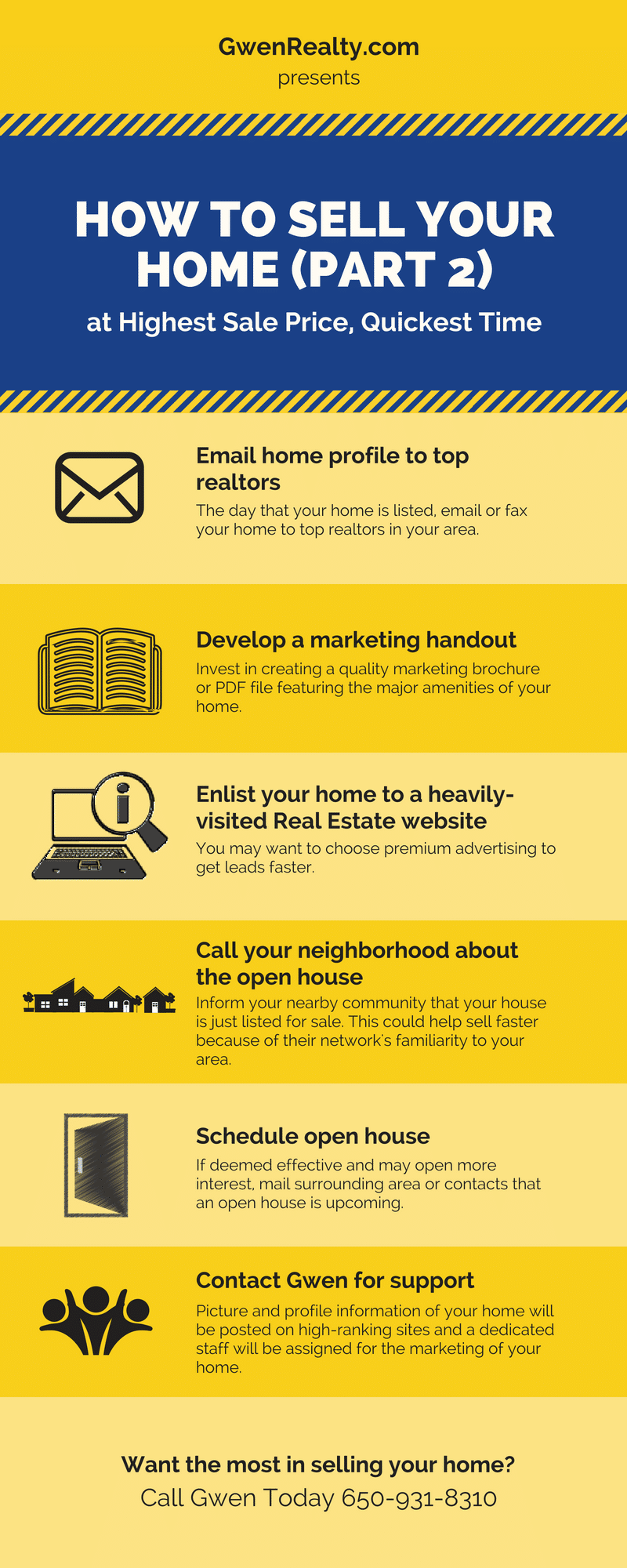 Selling your home? I can help you make the most of the deal!
Simply click the button:
[maxbutton id="1″]

Gwen Chua
Intero Real Estate Services
650-255-1511
gchua@intero.com
Gwen is a seasoned agent in real estate business specialising in Foster City, Redwood, San Mateo, Millbrae & South San Francisco properties. He attends continuing education classes with the San Francisco Chapter of the California Society of Tax Consultants on a monthly basis. Accountants, CPAs, and EAs attend these meetings and provide a wealth of information and experience.
About Intero Real Estate Services 
Intero Real Estate Services, Inc., a Berkshire Hathaway affiliate and wholly owned subsidiary of HomeServices of America Inc., serves Northern California with 13 offices throughout the greater Silicon Valley. The Intero Franchise network is comprised of nearly 50 affiliates located in Alabama, Arizona, California, Colorado, Nevada, Tennessee and Texas. The company is headquartered in California's Silicon Valley.
About California Society of Tax Consultants
The California Society of Tax Consultants, Inc. (CSTC) has been a nonprofit organization for the benefit of tax professionals throughout California since 1966. Programs cover a wide spectrum of tax topics that are approved for CTEC, EA & CPA credit.