Top qualities you should look for in a real estate agent or REALTOR in 2018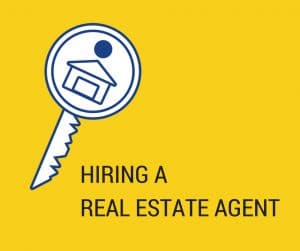 A realtor helps people buy or sell a property. 
His main job is to assist clients in real estate transactions and this mostly involves representing either the buyer or the seller. 
Let us first differentiate the common interchanged terms: Broker? REALTOR®? Real Estate Agent? You may encounter these three often used interchangeably, but here are some notable differences:
Broker – acquired additional certifications and trainings.
REALTOR® – also has credentials but is also a member of the National Association of Realtors (NAR).NAR is the largest trade association in the US and was originally founded in 1908.
Real Estate Agent- represents the buyer and/ or the seller in the transaction. A real estate agent is a licensed professional who works under or behalf a licensed broker or REALTOR®.
So, a real estate agent could also be a REALTOR® or vice versa, and most of the time, these two terms can be used interchangeably. 
Why Hire?

1.) Saves you time.
Hiring the right agent will set an appointment with you, make a necessary audit, do a necessary analysis and suggest the right actions to increase help you make more gains.

2.) Feeds you with Relevant Information. Your REALTOR® will keep you abreast of this rapidly changing industry, swings in market conditions, and the availability and demand for property inventory in your area.
3.) Guards your legal interests (along with your attorney) when facing tough negotiations or confusing contracts. The safest way to hire a strong real estate agent is to interview more than one specialist.
Times have changed and the skills needed to perform real estate transaction requires updating. In 2018, you must be equipped by knowing what to look for in an agent.
Look for the following qualities..

1. Excellent Communication Skills
Find a REALTOR® that you can contact in numerous ways when you have questions and concerns. Active REALTOR® are rarely at their desks. It is a bad sign if you are developing an intimate relationship with your Realtor's answering machine.
Responsive.
Make sure you work with someone who returns calls/emails in a timely fashion. There is nothing more aggravating than calling about a house, or an offer, and not hearing back for three or four days. If a Realtor is 'too busy' to return your call within 24 hours, they are probably too busy to properly represent you.
Get someone who listens to you
. Is the Realtor asking you about what you want or are they trying to sell you what they have? Realtors work on commission. Often they will encourage you to purchase a more expensive home than you want if they know you qualify. 
Realtors are salespeople. It is common for salespeople to assert themselves in conversation to the extent that it becomes a monologue.
The agent should listen carefully to your wants, needs, dreams and desires,
asking questions that reveal the motivation and impetus underlying your objectives. Realtors, who ask a lot of questions, and focus on what YOU want, are more likely to help you achieve your goals.
Don't call your agent after 8 p.m. unless it is an emergency or you have an appointment. Whereas it is a 24/7 occupation, Realtors have families, hobbies, extracurricular activities and errands too.

2. Experienced and well-versed of the area
It is also important that your REALTOR® is well-versed in the city or area where you want to buy or sell your property.  In order to know their expertise and depth of knowledge in their field, it is best to know to set an appointment with them. You may select at least 3 prospects. 
Here are some questions you can ask during the appointment:
 How long have you been practicing as a real estate agent?
 Have long are you practicing as a REALTOR® in my (specified) area?
 Can I cancel my home listing at some point of time? What if I am not satisfied?
 Are you connected to a trusted firms or professionals such as lender, attorneys, etc?
What is the average time span that you can sell a home from the day it was listed?

3. Full-time or real estate hobbyist?
Ask prospective Realtors if they work full time. Many people sell real estate as a hobby or for supplemental income. A seasoned agent, who actively seeks and views new properties every week, stays more in tune with the market. A Realtor working full time is available to you when you are in need. They are investing the time necessary to resolve problems that crop up during negotiations and inspections, as well as any issues that occur after the closing. By hiring a full time Realtor, you insure that their attention and services are full time.
4. Market savvy
Having a knowledgeable Realtor is an advantage to buyers and sellers. You are looking for a person that is a specialist in your market. Do not hesitate to ask for their statistics. Where is their office located? Are they familiar with the neighborhood that interests you? How many homes have they bought or sold there in the last 12 months? How many properties do they currently have under contract? How many homes have they sold that are similar to yours? Do they specialize in a certain price range? A Realtor with consistent sales in a community has market insight that can save you money. Your Realtor should be a walking, talking neighborhood directory of pertinent, and useful, information. They should be able to assist you in locating service technicians, a great salon or a pet-sitter. They should know the neighborhood's history, the trends associated with it and where the locals grab a beer on Friday. They should be able to tell you what the average home sold for in the neighborhood and what comparable homes are listed for. They should be able to explain discrepancies in value. You should look for a Realtor who has extensive information about the neighborhood: what school districts are good, zoning restrictions, the local density of sex offenders, which hospitals are close, commuting alternatives, recreational options, proximity to shopping, which neighborhoods are up-and-coming and which are rife with crime.

5. Tech savvy
Top agents utilize technology to its fullest to help them stay informed and to communicate with their clients. E-mail, smart phones, electronic newsletters, websites, digital photography and video allow agents to share properties that they've previewed, provide feedback and keep clients updated on developments. Competence in 
technology affects agent performance.
The internet is a powerful resource for buyers and sellers. The National Association of Realtors reported that 50% of home buyers look for property on the internet. If you are a seller, you need to have your listing and photos online. If you are a buyer, you need to search the MLS and FSBO listings. All real estate transactions are funneled through technology in some capacity.
What is your Realtor's marketing plan (newspapers, magazines, a sign in the yard, online listings, etc.)? Check how your Realtor ranks in search listings for your neighborhood via one of the online search engines, i.e. Google, Realtor.com and Yahoo. Look at their listings for other properties. How easy is it to find their listings? How easy is it to navigate their website? Are the properties presented in an aesthetically pleasing, professional manner?

6. Team Player
It is preferable to find a Realtor that has a support staff and extensive resources at their disposal. An agent with a network of professionals at their disposal can provide you with choices regarding a good handyman, insurance agent, mortgage broker, home inspector, real estate attorney, etc. An agent that has leadership qualities will be able to delegate tasks and make the job faster for you. Thus, making you able to sell or get you a home in the nearest time possible.
It is helpful when an agent has a licensed assistant, because you will often need to talk to someone when your agent isn't available. The assistant should have knowledge of the pertinent facts related to your transaction. A Realtor with help will be able to handle your transaction more efficiently. They have more time to work and sell for you.
7. Receptive to Questions and Informative
Are you representing me or the seller? Make sure you find a Realtor that is going to represent you to avoid a biased perspective. If your Realtor represents the seller, they are more inclined to promote their listings rather than listening to your needs.

What are the costs that are entailed? Be sure to get any quotes in writing before you begin working with a Realtor to insure that you are paying for what you agreed to, rather than encountering mysterious, unexpected fees at your closing.
How long does it usually take to find a home for a client? This allows you to gauge your Realtor's efficiency. Whereas some clients take longer than others, a good Realtor should be able to listen to your needs and quickly assemble appropriate options.
Will you be showing me listings from other companies or just yours? This allows you to determine whether they intend to show you the most suitable property on the market or the most suitable property available in their company's database. Brokerages often offer incentives for agents to promote in-house listings.
When are you available to show homes? If your schedule doesn't mesh with the Realtor, then it will be difficult to work in tandem with them.
Is your performance guaranteed? You should not have to pay for a Realtor for the services until the transaction is complete. You need to know make sure that you can cancel the agreement if the Realtor does not live up to their commitments.
How often do you hold open houses? Open houses require the seller to be out of the house for a long period of time. The house needs to be immaculate and well staged. Knowing the frequency and duration allows you to plan accordingly.
What is your average turn time to sell a home and what percentage of your listing sell?
What is your commission percentage? Some agents are more willing to negotiate their fees than others. It doesn't hurt to shop around. Finding an agent willing to drop their fees by 1% can save an enormous amount of money.
Can you recommend someone who can assist me in obtaining a mortgage, making repairs on my home, etc? Your Realtor should be able to recommend more than one option and they should tell you if they are receiving any kickbacks.
How will you keep me informed about the progress of my transaction? How frequently? Using what media? These questions do not have a 'correct' answer, but the answer will tell you a lot about the Realtor.
8. Substantial References
]Get the scoop on your agent. Past and current clients speak volumes. Ask to review multiple listing service (MLS) reports your Realtor's sales. Ask them for the names and number of prior clients. Contact those individuals to get feedback. Check out the Realtor's membership with the local and national Realtor associations.
9. Character
Get a people-oriented agent with passion, creativity, enthusiasm, dedication and exceptional problem-solving skills. They are more likely to go the extra mile on your behalf even when the going gets tough. Look for someone who can write purchase offers that entice the seller and satisfy the buyer. Look for someone who will 'step out of the box' to complete a transaction, though you should be careful about inserting numerous addendums or clauses into your contract without consulting a lawyer. For example, it is common for a transaction to close on one day but possession of the home occurs at a later date. The buyer rents the house back to the seller during the interim period. If the clause in the contract is worded improperly, the buyer is liable for damage done by the 'tenant.' As a rule, addendums and creative clauses should be reviewed by a real estate attorney to insure compliance with local law and protection for all parties.
10. Integrity, rapport and trust
Talk to more than one Realtor before making a decision. You may be working with this person for months. It is important to be compatible. There are certain professions where trust is of the utmost importance. Lawyers, doctors, stock brokers and Realtors must be trusted by their clients to be effective. A good Realtor will work tirelessly on your behalf. They should have a proven track record. You should be comfortable with them. If you can't express your concerns or desires openly, you need to find someone else. If you feel uncomfortable asking questions, you are working with the wrong Realtor.
The broker you hire to sell your home is legally obligated to tell you about all offers that come in, but some don't. Perhaps they think the offer is insultingly low for you, but the motivation may be related to concerns about maximizing commission. Make sure the listing agreement includes a provision promising to disclose all offers.
There are people who got a real estate license to supplement income or, perhaps, they thought they could make easy money. Others got into the business, because they genuinely enjoy working with people and being of service to others. I believe the latter group tends to be more successful in the long term. Focusing on the client insures success, because the business is based on commission and referrals. Taking the time to find someone good will save you money, save you time, spare you stress and allow you to maximize your investment.
If the agent does not have these, move on!
Selling your home? I can help you make the most of the deal!
Simply click the button:
[maxbutton id="1″]

Gwen Chua
Intero Real Estate Services
650-255-1511
gchua@intero.com
Gwen is a seasoned agent in real estate business specialising in Foster City, Redwood, San Mateo, Millbrae & South San Francisco properties. He attends continuing education classes with the San Francisco Chapter of the California Society of Tax Consultants on a monthly basis. Accountants, CPAs, and EAs attend these meetings and provide a wealth of information and experience.
About Intero Real Estate Services 
Intero Real Estate Services, Inc., a Berkshire Hathaway affiliate and wholly owned subsidiary of HomeServices of America Inc., serves Northern California with 13 offices throughout the greater Silicon Valley. The Intero Franchise network is comprised of nearly 50 affiliates located in Alabama, Arizona, California, Colorado, Nevada, Tennessee and Texas. The company is headquartered in California's Silicon Valley.
About California Society of Tax Consultants
The California Society of Tax Consultants, Inc. (CSTC) has been a nonprofit organization for the benefit of tax professionals throughout California since 1966. Programs cover a wide spectrum of tax topics that are approved for CTEC, EA & CPA credit.