Are you in the process of buying a home? If so, you may have heard of closing costs but may not know exactly what they are.
Closing costs are fees associated with the purchase of a home and can sometimes be quite high. Knowing what to expect and how to prepare for them is essential in making the home buying process easier.
In this article, we'll discuss three essential things you need to know about closing costs. We'll cover why closing costs exist, who pays for them, and how to best prepare for them. Read on to learn more about closing costs and how to handle them.
What Are Closing Costs?
Closing fees are incurred when the finance and real estate selling processes are completed. They take many different forms and cover everything from up-front taxes and fees to costs for necessary services like inspections and appraisals.
In other words, your closing costs are a collection of fees and payments involved with your transaction.
Depending on the region and the lender, closing expenses typically range from 2% to 5% of the mortgage loan amount.
Thus, the closing costs on a $500,000 loan could be in the region between $10,000 and $25,000, which can come as a shock to homeowners who have not properly accounted for them.
As stated by Freddie Mac, although they may differ according on the area and circumstance, closing fees normally consist of:
Government recording costs
Appraisal fees
Lender origination fees
Credit report fees
Tax service fees
Title services
Survey fees
Underwriting Fees
Attorney fees
Who Pays for the Closing Costs?
If you're the buyer, you'll be responsible for most of the closing costs. But, state laws and credit agreements may hold sellers liable for specific expenses.
Closing expenses are normally covered by both purchasers and sellers, and the amount varies depending on the cost of the home, the buyer's mortgage type, the experts involved, and the location (state) of the home. The specifics of their unique deal are also included. While some closing costs are customarily borne by one side or the other, many aspects of property sales—as with many contractual agreements—can be negotiated.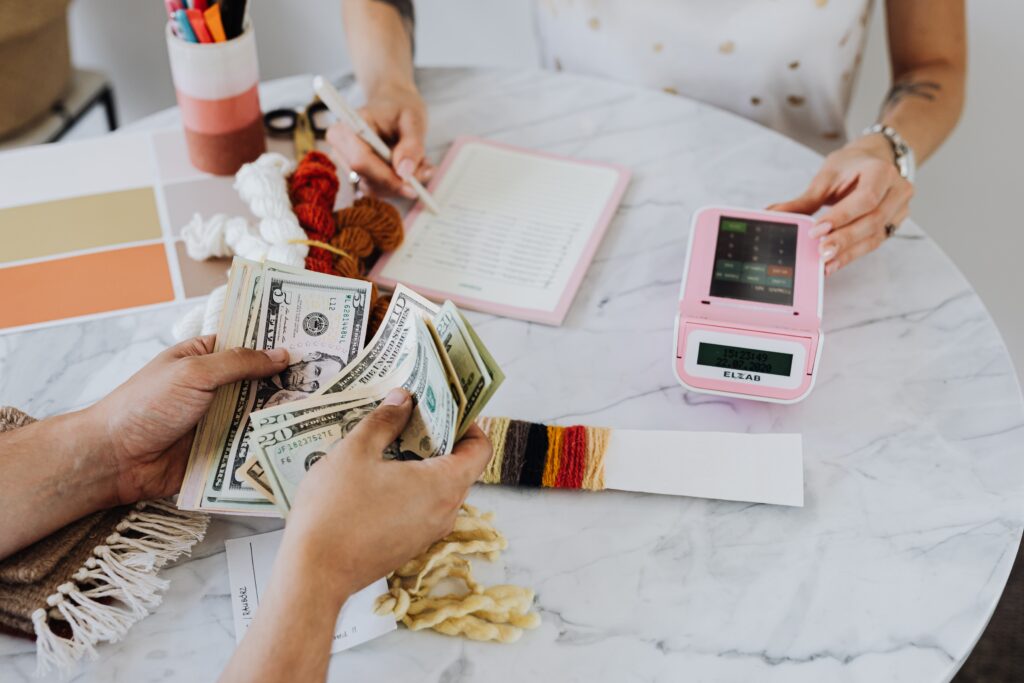 What's the Best Way To Make Sure You're Prepared at Closing Time?
Closing day usually falls four to eight weeks after your offer has been accepted. Your closing can go more smoothly if you start planning earlier.
Freddie Mac offers excellent guidance for potential homebuyers, saying:
Take the time to learn about all fees involved, from your down payment to closing charges, as you begin the home-buying process.
Take a look at the Closing Disclosure.
Your lender must send you the Closing Disclosure at least three days before the closing. Review this paper carefully since it gives you the chance to confirm the details of your loan. Be sure the loan conditions and fees correspond to what you agreed to in the loan estimate by paying close attention to details like these. Make sure that the costs included in the Closing Disclosure match those in your purchase offer. Before closing day, speak with your lender if you have any questions. Make sure to place the purchase between 24 and 72 hours before you need it if you intend to use a wire transfer to pay for your closing costs.
Choose a time for your final inspection.
Plan a final walk-through of the house with your Agent to make sure everything is as you expected. Ask your Agent to get in touch with the seller if you discover issues, such as unfinished repairs or missing things. Ask the seller how they intend to fix the issues or if they would provide you with a closing cost credit to make up for them. You must bring a cashier's check to the closing meeting if you don't intend to pay your closing charges using a wire transfer. One is available from your bank.
Bring proof of identity and money
On the day of closing, bring government-issued identification with you, such as a driver's license or passport; your lender can advise you on the appropriate kind of identification. Be ready to cover the down payment as well as additional closing charges. When everything goes as planned, be sure to savor the occasion.
Collaborate with a group of dependable real estate experts to determine the precise amount you should set up for closing fees. The best real estate agent San Mateo CA can address any queries you may have once and helps put you in touch with a lender.
Bottom Line
It's important to plan for the fees and payments you'll be responsible for at closing. Let's connect so I can help you feel confident throughout the process.