Any real estate investor will have to ask what strategy is the best for them: buy and hold or fix and flip?
Real estate is one of the most profitable investment options in the world. Investors have many strategies that they can employ to increase their profits. Two of the most popular strategies include buy and hold and fix and flip.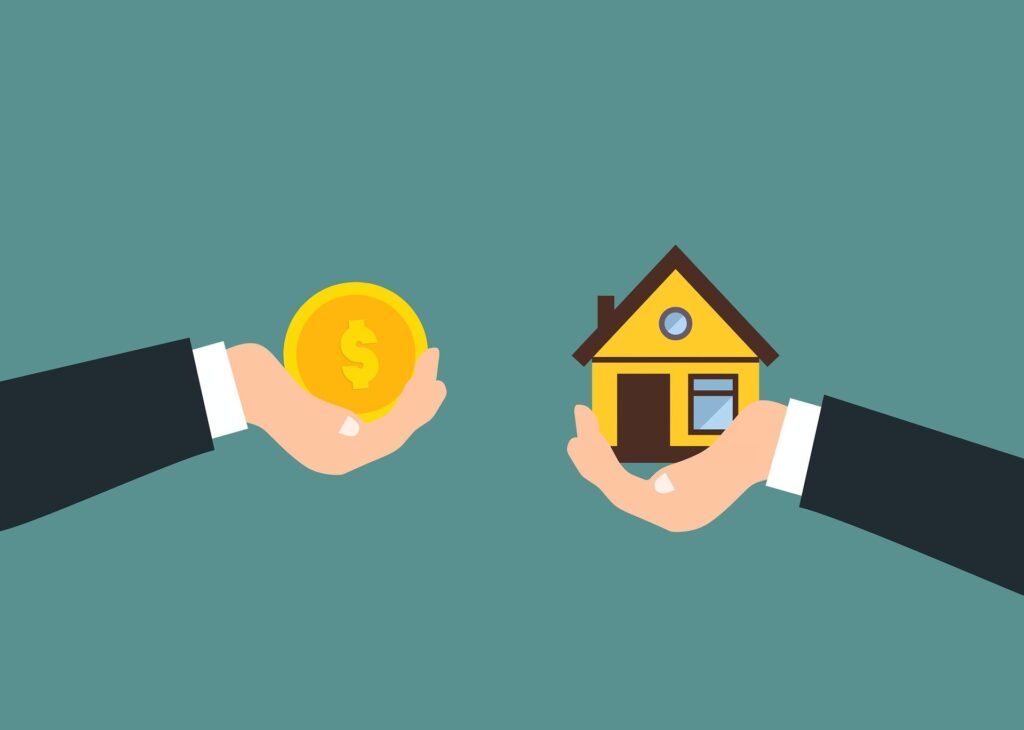 What is Buy and Hold Strategy? 
The Buy and Hold strategy is a type of real estate investment strategy that involves the investor buying a property with the intention of keeping it for a lengthy period generally, longer than 5 years. The investor earns profit from the rental payments of tenants and then sells the property after a long time.
This strategy is perfect for investors who wish to create wealth over the long term. This strategy requires patience and a view of the long-term market. Investors who employ this strategy benefit from the rental income as well as the appreciation of the property over time.
Benefits of Buy and Hold Real Estate Investment 
Buy and hold real estate investment offers a variety of benefits that make it a popular investment option for long-term wealth accumulation. Here are a few advantages:
Cash Flow
Buy and hold real estate investment creates cash flow via rental income. The rental income could provide a steady cash flow for those who invest. Cash flow is a great way for investors to cover mortgage payments as well as property taxes as well as other costs that come when owning a rental home.
Appreciation
In time real estate property tends to increase in value. This can be an important source of wealth for those who buy and hold real property investors. Real estate properties may increase in value due to a range of circumstances, such as the growth of population, inflation, and the improvement of economic conditions in the area.
Tax Benefits
Buy and hold real estate investments can also provide tax advantages. Investors are able to deduct the costs that are related to the ownership and maintenance of an investment property for rental purposes including the tax on the property or mortgage interest as well as repairs. In addition, investors can defer tax upon the sale of the rental property by completing an exchange of 1031.
Equity
When investors pay off their mortgage on rental properties and build an equity stake in the home. The equity is then used to fund other investment opportunities or to purchase more rental properties. Equity is also used as collateral to secure loans.
Diversification
Real estate investing can add diversification to the portfolio of an investor. Investments in real estate tend to be in a low relationship to other types of assets like bonds and stocks. This can assist investors in reducing the risk associated with their portfolio.
Buying and holding real estate investment has many benefits, including cash flow appreciation, tax benefits as well as equity diversification. Investors who want to build wealth for the long run ought to consider buying and holding real estate as an investment option that is viable.
Fix and Flip Property Strategy
Fix and flip property is an investment strategy in real estate on which an investor buys an asset with the aim of selling it shortly after to make an income. The investor purchases an undervalued property then renovates it and then sells it for an increased price.
This is a great option for investors who want to earn fast gains. Fix and flip properties require an investor to possess extensive knowledge and experience in the real estate industry.
The investor must be aware of how to recognize properties undervalued and estimate how much renovation will cost and then offer the property at profit.
Benefits of Fix and Flip Real Estate Strategy
Fix and flip property strategy in real estate has several benefits that make it an attractive investment strategy for quick returns. Here are some of the benefits:
Quick returns
Fix and flip property strategy generates quick returns through the sale of the renovated property. This strategy can provide a substantial profit for investors in a relatively short period.
Control over the investment
This strategy gives investors complete control over the investment. Investors can choose the property, the renovation work, and the sale price. This control can help investors maximize their profits.
Low holding costs
Fix and flip property strategy has low holding costs compared to buy and hold strategy. Investors only hold the property for a short period, which means they don't have to worry about property taxes, maintenance costs, or rental income.
High potential profits
This strategy provides high potential profits. Investors can purchase a property below market value, renovate it, and sell it for a higher price. The potential profit depends on the renovation work and the timing of the sale.
Improvements to the community
Fix and flip property strategy can also benefit the community. Investors can renovate rundown properties and improve the neighborhood. This can increase property values and attract new residents and businesses.
Investors looking for quick returns should consider fix and flip property strategy as a viable investment strategy.
Buy and Hold or Fix and Flip: Which is Best?
Buy and hold as well as fix and flip strategies have advantages as well as disadvantages. Investors should think about their goals in terms of finances, investment time horizon, and their tolerance to risk when deciding the most appropriate strategy.
The Buy and Hold strategy is the most effective investment option for investors seeking the long-term growth of wealth. This strategy lets investors gain rental income and an appreciation in the value of their property over the course of time. 
It is safer since the investor is able to remain in the property through market turmoil and then sit back and watch the market get better.
Fix and flip properties are the ideal investment for investors seeking quick profits. This strategy requires a lot of understanding and experience in the market for real estate. 
Fix and flip properties are riskier since it relies on the time of sale and the accuracy of estimates for renovation costs.
Conclusion
In the end, the ideal investment strategy is determined by the goals of the investor's financial plan along with their investment timeframe and their risk tolerance. 
Investors seeking long-term wealth building should consider a buy and hold strategy, while those seeking quick returns are advised to think about fixing and flipping properties.
Lastly, if you're looking into investing in real estate, whether you want to buy and hold or fix and flip, but don't know where you should begin, think about hiring an experienced and knowledgeable professional in real estate. A reputable realtor can offer important insight into the local market, and can help you find properties that will meet your goals for investment.
Gwen Chua of GwenRealty | Intero Real Estate Services San Mateo CA can assist you and guide you through the buying and selling procedure, help negotiate agreements and offer advice on financing options. With his knowledge, you will be able to make educated choices and reap the maximum benefits from your investments. Call him at 650-255-1511 or book an appointment today.