The decision to rent or sell your property entails more than just money.
Both selling and renting out your property have advantages and disadvantages, but the decision is based on what you are willing to go through and what you hope to achieve in the long term.
It takes research and analysis to decide whether a house is suitable for rent or sell. In certain cases, the investor will profit; in others, the investment will be profitable.
Rent or Sell: Which One is Better?
If you own a home and are considering a relocation, you may be thinking if you should rent or sell your home.
What factors have an impact on renting?
It's a significant decision that should not be handled carelessly.
Consider the following  guidelines when deciding whether to sell or lease your property:
1. Understand the Market Situation
The location of your property will determine its profitability. Is it in a mixed-use community bustling with offices, schools, and recreation facilities? If this is the case, it may be a valuable rental property, particularly for expat employees. Young families widely sought after a house in the suburbs; therefore, your property may get a fair price from them.
The housing market varies across the country, with different portions of significant urban centers being more or less active. Renting a house may make sense if your current market is slow and you believe you will be able to acquire a higher property price in a few years.
However, if it is a true sellers' market and you can get the best price for your property, selling it is the better option. Houses that have previously been rented have a harder time selling.
If the house has been lived in by several families, there may be more wear and tear, necessitating more money to prepare it for showing and selling.
A competent real estate agent in your area can help you determine the best selling price for your house and whether the current market will support that price. Agents that have lived in the area long enough to understand the home market cycles can advise you on the best time to sell.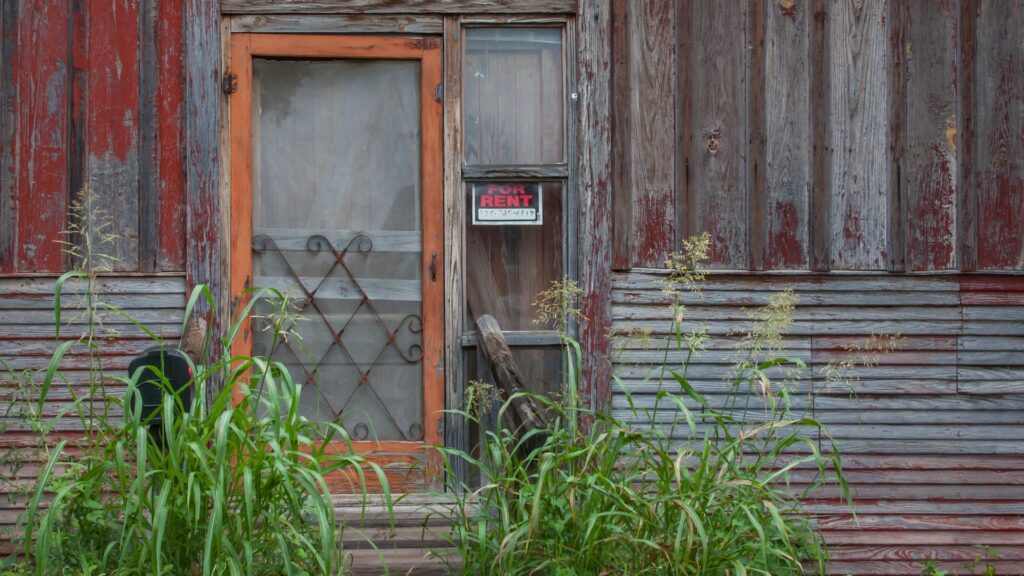 2. Assess your property expenses
How much will you pay for the property each month? Can this expense, which may include taxes, mortgage payments, and maintenance, be covered by a monthly rent? If not, you might be able to sell it for a higher price.
3. Your resources as you become a landlord
The stress of becoming a landlord is a significant disadvantage for many people who rent out their properties. Being a landlord requires a lot of responsibility, and there are a lot of things to think about.
As a landlord, you're on call at all hours of the day and night—and disasters always seem to strike at the most inconvenient times!
Some homeowners hire property management companies to handle their rental properties, but this may be expensive. Renting out a home with a mortgage payment may result in a profit, but this profit may be eaten up by the commission you may pay to the property-management agency, leaving you with the burden of paying for repairs and maintenance on the property while making no financial gain.
In addition, some homeowners are unprepared to welcome guests inside their homes. Renting out your property where you have a personal memories can be tough.
You have to decide if you can handle this when you're deciding to rent or sell your house.
4. Think about Rent-to-Own
When settling whether to rent or sell your home, another alternative is to get into a rent-to-own deal. Sometimes, the tenant will make a down payment on the house and lease payments to you for a set amount of time.
When the lease expires, the tenant can buy the residence. During the lease period, a percentage of the payments will be applied to the home's purchase price.
Suppose the housing market in your area is static. In that case, this alternative may work for you, allowing you to cover the mortgage without committing to a long-term commitment to a rental property.
These rent-to-own solutions can also benefit tenants, as their financial status may improve enough over time for them to qualify for a mortgage.
Make the most of GwenRealty Services
Consider carefully if you should rent or sell your home. If you decide to sell your property, you want to make sure you don't leave any money on the table. Working with an experienced, knowledgeable and the best real estate agent in San Mateo CA is the best way to do this. Top realtor San Mateo CA can help you sell your home for more money in less time.
To summarize
A comprehensive evaluation of the neighborhood and the property itself is required before deciding whether to rent or sell your home. Will the area be in high demand among renters, or will you struggle to locate tenants? You'll also need to look at your finances to see if you would rent or sell, will it provide you the best return on your investment. Contact the right real estate agent to help you navigate this process might help you decide whether to sell or rent your house.