A lot of Realtors talk about Staging.
A recent survey from the International Association of Home Staging Professionals shows that staging helps sell homes three to 30 times faster than non-staged competition. Further, staging can help increase the sale price by up to 20% on average.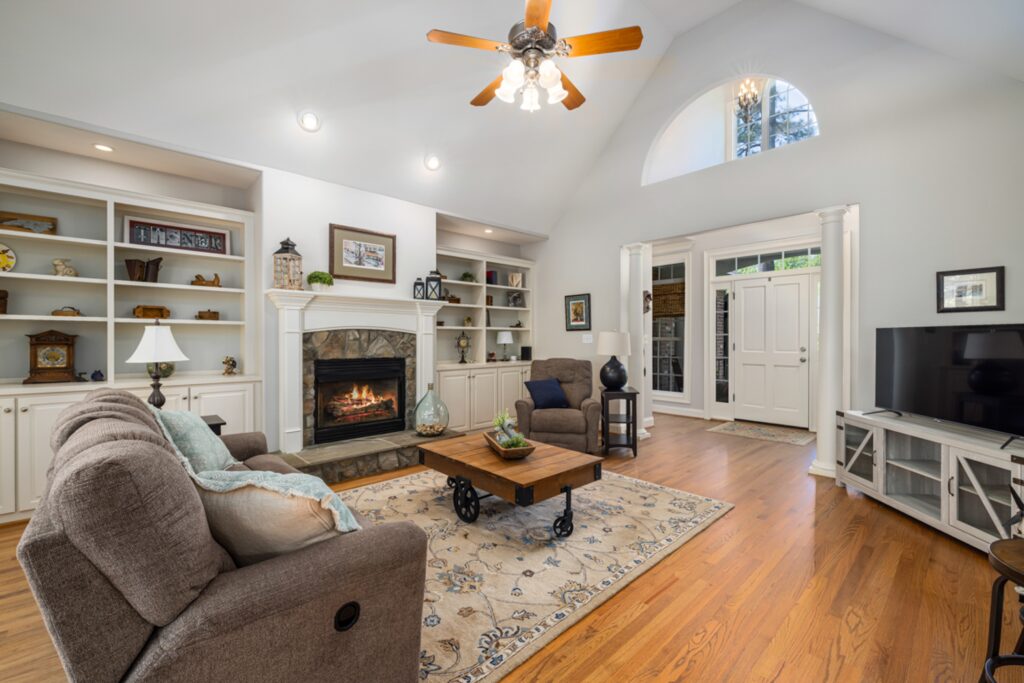 Staged homes sell faster and for more money than homes that are left, as is. And the reason why it works is that it gives buyers a stage to which they play out their home-owning fantasies. They have to envision themselves living in the home, so it's a good idea to choose neutral colors, and remove any family photos, religious art, and objects that express their political views. Buyers will be distracted by all that, and the house will appear to belong to someone else. Give them a blank canvas so they may envision adding their own pictures and creating their own memories and they can mentally fill it with their loved ones and themselves.
To create the best impression, staging helps to minimize a property's flaws and highlight its assets. Depersonalize and declutter first to get rid of any distractions. Then, remove any outdated window coverings, add a layer of neutral wall color to brighten the room, strategically arrange the furniture, and remove any heavy objects. These straightforward improvements can assist in highlighting the house's special traits and raise its perceived value.
According to NAR's 2021 Profile of Home Staging, more than a quarter of buyers are more ready to overlook property flaws if a home is staged.
Additionally,
If you want to know more about Bay Area real estate and learn about the current market, I'm Gwen with  Intero Real Estate and I grew up here. If you are looking to make a move give us a call, shoot us a text or send us an email and we'll be happy to help you with your move.