You're not alone if you've heard recent reports about foreclosures skyrocketing in the housing market. There's no denying that the news these days can be perplexing. They may even induce you to reconsider purchasing a home due to concerns about price declines. The data shows that a foreclosure crisis is not on the horizon, and understanding what that means is critical if you want to know what's going on right now. Here's a more detailed view.
According to ATTOM's Year-End 2022 U.S. Foreclosure Market Report, foreclosure filings are 115% higher than in 2021, but 34% lower than in 2019. As the media focuses on the 115% increase, it's more crucial than ever to put the figure into context.
While the number of foreclosure filings more than doubled last year, we must evaluate why this happened and how it compares to pre-pandemic market years. Foreclosure filings fell to historic lows in 2020 and 2021 as a result of the forbearance program and other homeowner relief alternatives, so any increase last year was unexpected. According to Rick Sharga, ATTOM's Executive Vice President of Market Intelligence:
"Eighteen months after the end of the government's foreclosure moratorium, and with less than five percent of the 8.4 million borrowers who entered the CARES Act forbearance program remaining, foreclosure activity remains significantly lower than it was prior to the COVID-19 pandemic. It seems clear that government and mortgage industry efforts during the pandemic, coupled with a strong economy, have helped prevent millions of unnecessary foreclosures."
These options clearly meant that millions of homeowners could remain in their homes and get back on their feet during a tough period. With home values rising at the same time, many homeowners who would otherwise have faced foreclosure were able to leverage their equity and sell their homes instead, and this pattern continues today.
Today's foreclosures are significantly below the record-high 2.9 million reported in 2010, when the housing market plummeted.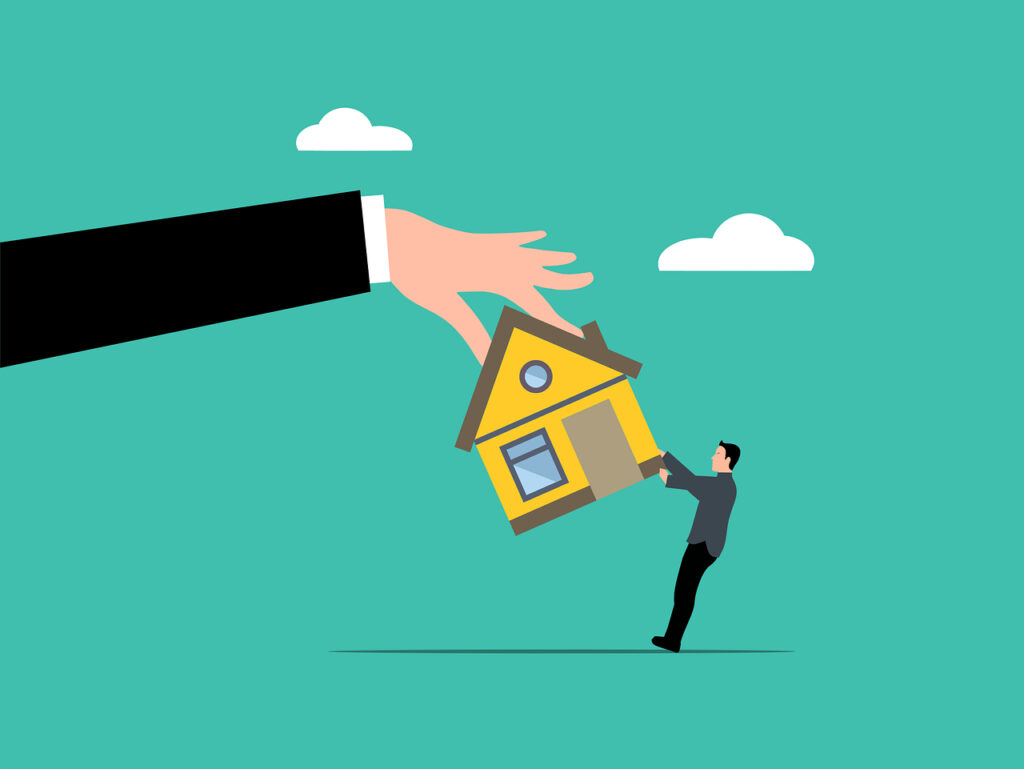 Where Are Foreclosures Going?
According to the Federal Reserve Bank of Philadelphia's most recent data, released on January 14, there are around 2.73 million mortgages in forbearance or past due. Nearly 800,000 of those mortgages are subject to the Coronavirus Aid, Relief, and Economic Security (CARES) Act's forbearance provision, with 89% slated to expire in the first half of this year.
"With the Consumer Financial Protection Bureau's (CFPB) enhanced foreclosure safeguards slated to expire by year-end 2021, many borrowers face the prospect of selling or losing their homes to foreclosure," according to the research.
The temporary CFPB rule required mortgage servicers to make every effort to ensure that struggling homeowners were aware of their alternatives to foreclosure, such as modification and alternative payment arrangements. In the absence of this law, housing experts recommend that lenders continue to educate borrowers about their options and make them readily available. Otherwise, foreclosures may begin to rise later in 2022, according to Faith Schwartz, CEO of the home counseling firm Housing Finance Strategies.
Schwartz also mentioned the federally funded Homeowner Assistance Fund (HAF) program, which gives states almost $10 billion to help homeowners with past-due and current expenses. These monies are provided on a state-by-state basis.
"The government programs were great, and the majority of debtors had a way to a modification or postponement if they were still working," Schwartz adds. "However, the more difficult issues in 2022 will be ensuring that borrowers are aware of state Homeowners Assistance Fund programs, as well as extreme loss mitigation options."
Others, on the other hand, believe that job growth, a strong seller's market, and recent improvements in home equity are preventing foreclosures.
"The CFPB safeguards' expiration is unlikely to result in major foreclosure activity because homeowners have more equity than ever before," says Odeta Kushi, chief economist at First American.
According to David Dworkin, president and CEO of the National Housing Conference, today's borrowers benefit from the hard lessons of the 2008 housing crisis since the federal and state governments have been more responsive to struggling borrowers.
"Since the last housing crisis, we've learned a lot about reaching out to homeowners and changing their mortgages to help them stay in their homes," Dworkin adds. "And, given the scarcity of available houses, we do not anticipate a market disruption from unavoidable foreclosures."
Despite this, the Philadelphia Fed estimates that over 1 million debtors are not in forbearance and are more than 90 days behind on payments, a condition known as seriously delinquent.
"In the coming months, both bank and nonbank servicers will be faced with executing home-retention or other foreclosure alternative options for these homeowners, as well as another 1.15 million borrowers who are significantly past due and not in forbearance," according to the Philadelphia Fed research.
Conclusion
So, while foreclosures are on the rise, it is critical to maintain perspective. Bill McBride, Author and Founder of Calculated Risk, has stated:
"The bottom line is there will be an increase in foreclosures over the next year (from record low levels), but there will not be a huge wave of distressed sales as happened following the housing bubble. The distressed sales during the housing bust led to cascading price declines, and that will not happen this time."